Civilingenjör 4.0: A National Education on Master Level focusing on smart and connected industry.
Civilingenjör 4.0 is a project within Produktion2030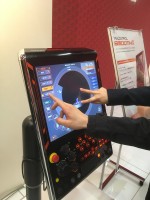 Civilingenjör 4.0 develops and introduces new course modules for Master level education in engineering, with a strong focus on Industry 4.0-related topics. Civilingenjör 4.0 aims to develop 12 completely new course modules which will start to be available for students in the -autumn of 2018. The students will have access to state of the art within additive manufacturing, human robot collaboration, digital twins and cyber security, to mention a few. The course module cover both theoretical and operational aspects, on a location-based and distance-based basis. The aim of Civilingenjör 4.0 is to create a national education package, available to all technical universities, within Industry 4.0 topics. Smart factories and connected industry is the main focus, and this project will give universities and industry access to state-of-the-art engineering education, which in turn will accelerate knowledge and competence development in a time of rapid digital transformation.
To strengthen Sweden's manufacturing industry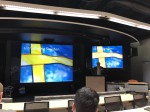 An important aim for Civilingenjör 4.0 is to strengthen Sweden's manufacturing industry, by introducing the latest digital technologies and connected machines and systems. In addition, By introducing industry based challenges and new technologies, Civilingenjör 4.0 aims to attract new student groups.
Project duration: 2017-2021
Participating Universities: 13
Total Funding: 10miljonSEK
Number of Course modules: 12
Size of course module: 3 HEC
Financed by: Vinnova
Academical Implementation from: Q3 2018
Blended learning - class room teaching and web education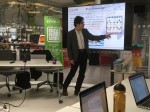 In practice, the new course module will be presented with "blended learning methodology" where a variety of education platforms for online education are combined with classroom activities and hands-on labs to a significant extent.
The 12 new course module represent "knowledge areas" and each course module is developed and implemented by a "host" college or university, in collaboration with one or several industry partners.

Industry implementation from: Q1 2019
Part of: Regeringens strategiska samverkansprogram, Uppkopplad industri och nya material.
University co-ordination: The Swedish Production Academy
Industry co-ordination: Teknikföretagen
Project co-ordinator:
prof. Bengt-Göran Rosén, Halmstad University, bg.rosen@hh.se
The Swedish Production Academy and Production2030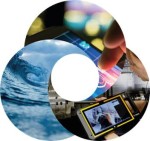 To enable development and implementation of new course modules, Civilingenjör 4.0 is supported by The Swedish Production Academy. This Academy represents all technical universities in Sweden. The Swedish Production Academy consists of professors and PhD students from 13 Swedish Universities, Industry and Production2030 to ensure a broad commitment from stakeholders.
Civilingenjör 4.0 is an important project within Produktion2030. The project develops and implements new knowledge in industry digitalisation and connectivity, making the course modules available to both the the traditional university education systems and to industry employees' lifelong learning.
www.regeringen.se/regeringens-politik/regeringens-strategiska-samverkansprogram/
www.vinnova.se
www.produktion2030.se
www.produktionsakademien.se
www.regeringen.se/artiklar/2017/09/civilingenjor-4.0--en-utbildningssatsning-inom-innovation
www.hh.se
Main target groups and Impact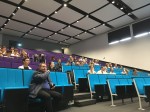 Primary master students specializing in the Production area, professionals in the manufacturing industry are the main target group for the project.

The target groups in industry and academia will have been trained in disciplines identified as crucial for the competitiveness of Swedish industry and not covered as a whole in the current curricula at any HAI today. The participating students and professionals will have developed unique skills and increased their "market value" for employment. The companies including SMEs employing the students and industry employees graduating from the Civilingenjör 4.0 educations will have significant competitive advantages bringing in workforce with good insight in the latest Production technologies.
Scalability and transferability.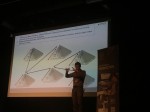 The programme is intended for upscaling where host universities, partner universities and partner industries develop course module materials made for distributed teaching at all Swedish Universities and Industries. The course material will consist of a mixture of live lectures, recorded lectures in special topics as well as lab-resources accessible for all course participants independent on location. The teaching material is modular and tailored to be possible to use both in smaller part modules in courses as well as independently from the host- and partner Universities and partner industries.
Sustainability (of project)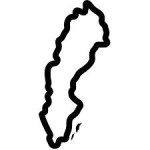 The course modules will be developed and funded by the project and freely accessible for HAIs and possible to be used by Industry. This assures that the material will be easy accessible and used over time. The connection of the development of the course modules to HAIs associated with the Swedish Production Academy and Production 2030 with its large member bases in Academia and Industry assure the long term usage and renewal to maintain state-of the art and above (research) level. The Swedish Production Academy has taken a long term responsibility >10 years of education in the Production area and is currently one of the main steak holders of the project.